LIMISAN™
Painless adhesive remover
For the quick and painless removal of all plasters, adhesive bandages, tapes and sticky residues from the skin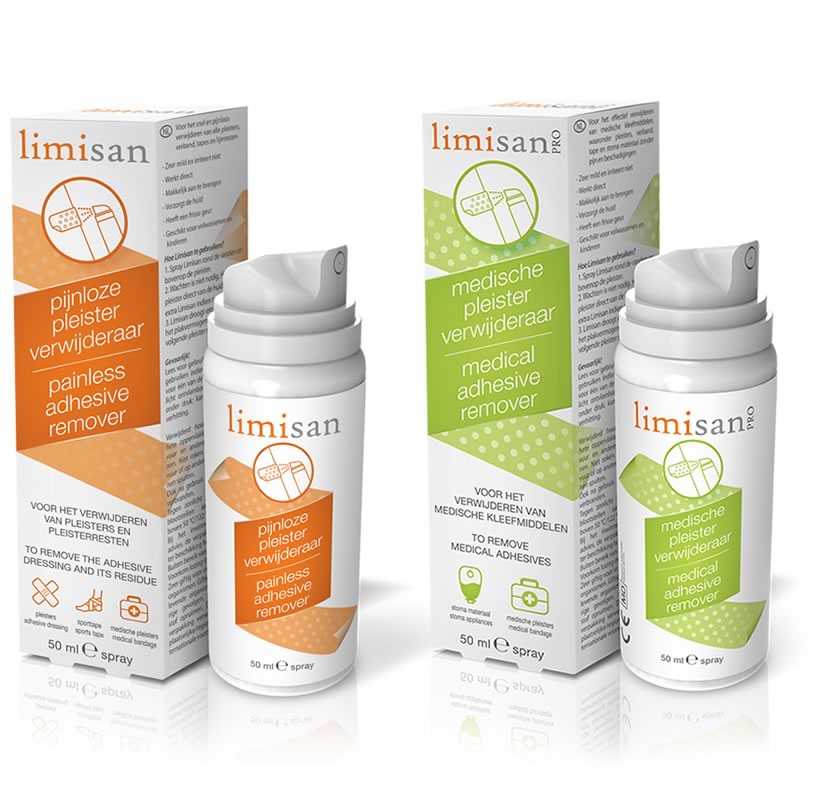 What Limisan does:
Just spray and you remove all kinds of adhesives and sports tape painlessly and safely. Without skin damage and without adhesive residues.
› Moisturize the skin
› Very mild and does not irritate
› Works directly
› Easy to apply
› Suitable on hairy skin
› Has a fresh odor
› Transparent formula
› Suitable for adults and children
› Great for thin, fragile and sensitive skin
Limisan is available in a handy 50ml spray as well as a larger 200ml spray.
APPLICATIONS
Quick and painless removal of all types of adhesives and sports tape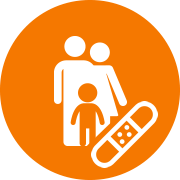 Adhesives
Adhesives are specially designed to stay attached to the skin. Removing adhesives can be painful and wound damage is common when removing adhesives. Limisan is able to remove all adhesives from the skin without pain and damage. It promotes wound healing, as damage to the wound is prevented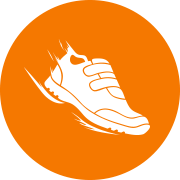 Sports tape
Sports tape is frequently used for injury treatments and injury prevention. Removing tape is often painful and can lead to skin damage. Limisan removes all kinds of sports tape painlessly and without skin damage, including Kinesio tape and inflexible sports tape. Limisan also works very well on hairy skin.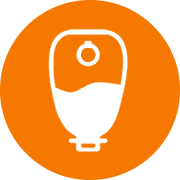 Ostomy
Limisan is a medical device specially developed for the safe and easy removal of stoma patches and pouches from the skin. The spray can be used upside down and thus increases the ease of use. Limisan is very mild to the skin and can be used for a long time.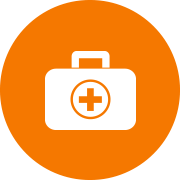 Medical adhesives
There is a risk of skin damage when removing medical adheives, used after accidents and medical surgery. Limisan will avoid this damage and pain and is proven to be very safe and effective on medical adhesives.Limisan also easily removes adhesive residues. Limisan is also very suitable for patients with chronic medical care, using adhesives frequently.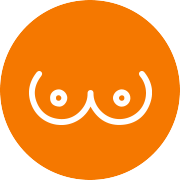 Boob tape
Boob tape is specially designed to position and support the breasts under clothing without using a bra. Removing boob tape is often painful and can lead to skin damage. Limisan removes boob tape painlessly, quickly and without skin damage, ideal not to ruin the cozy evening.
HOW DOES LIMISAN WORK?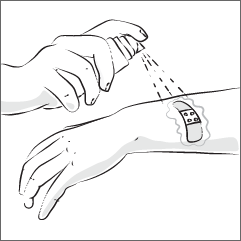 1. As soon as you want to get rid of your plaster or other adhesives from the skin, you can spray LIMISAN around the edge and on top of the adhesive until it looks wet.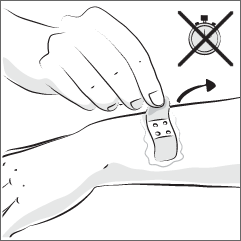 2. Directly peel the adhesive away from the skin. Spray additional LIMISAN to ease removal if necessary.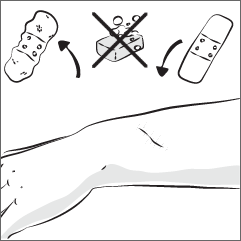 3. LIMISAN will dry very quickly and it is not needed to clean the area before attaching a new adhesive.
WHERE TO BUY?
LIMISAN is available at selected pharmacies, drugstores, sports shops, medical care centers and retailers worldwide. For questions regarding LIMISAN products and availability in your country please contact your local distributor or mail to info@archymedical.com.
Are you interested in becoming one of our distributors of LIMISAN?
We are always interested to get in touch with strong and enthusiastic partners who know how to market, distribute and sell our products in their territory. We have the products that will add value to your business and you have the possibility to obtain the right to launch the product in your territory and be part of the success.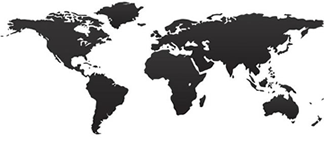 FREQUENTLY ASKED QUESTIONS
CONTACT US
Would you like to get in touch with us?
Archy Medical B.V.
Westhove 119
1187 DB Amstelveen
The Netherlands